(Includes a tour of the brewery on the Saturday!)
In partnership with Bargara Brewery, Energetic Communities is developing Bundaberg's first Community Renewable Energy Project. We are holding both an introductory workshop on Community Owned Renewable Energy on the Friday night (at The Generator Innovation Hub) and a second workshop on the Saturday, at Bargara Brewery (including a tour of the brewery after the workshop!), to establish community solar on the roof of the brewery.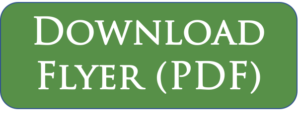 Together we can take control of our energy systems. We can decide on, build, operate and own our own renewable energy assets that power our homes, businesses and towns. Thousands of communities around the world are doing this right now.
---
Workshop 1: Community-Owned Renewable Energy in Bundaberg?
This forum will be an opportunity to discuss what we can do right now, right here in Bundaberg. Energetic Communities and the Community Power Agency will cover.
Types of community energy projects
Funding models and legal structures
Stop wasting money to power your charity or business
Benefits of community energy
Community Engagement
Existing support networks
Case studies of successful projects – join dozens of Australian communities
Other potential sites in and around Bundaberg
---
Workshop 2: Community Solar on Bagara Brewery, Bundaberg!
To establish the actual community solar project on the brewery, we invite people in and around Bundaberg to a community workshop on Saturday Dec 9th to develop a Bundaberg community solar (40kW) project on the roof of Bargara Brewery, facilitated by Energetic Communities and the Community Power Agency.  This forum will cover.
What is community energy?
Why Baragara Brewery?
Why an Energy Co-operative?
How does community funding work?
How will the Bundaberg community Benefit
How do I join
How can I help