Energy Efficiency Minimum Standards and Mandatory Disclosure for Rental Properties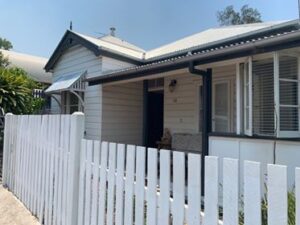 Energetic Communities has joined more than 70 other organisations in an open letter calling on state ministers to adopt minimum energy efficiency standards for rental properties. Rental properties are often of poorer quality, less efficient, and therefore more expensive to keep warm in winter or cool in summer.
Watch this space for advocacy opportunities!
Healthy, Affordable and Efficient Homes for All!
Just because you rent (over a third of Queenslanders) shouldn't mean you miss out on living in a healthy and affordable home, with a good energy efficiency standard.  It's hard to believe, but one study even suggests more people die from cold homes in Australia than Sweden! Most renters can tell you about excessively hot homes in summer and freezing cold homes in winter, but bein unable to do anything about it!

Energetic Communities would like to see the Queensland  Government implement strong energy efficiency policy, and in particular Energy Efficiency Minimum Standards for Rental Properties. For this reason we have joined and strongly support the Healthy Homes for Renters Campaign.
You too can sign the petition as an individual or join the alliance as an organisation.